For online workouts visit our sister site: Women Getting Fit
Hi there,If you want to join a fitness program that firms and tones EVERY muscle in your body, helps you build better posture and more flexibility, and does it in a safe and efficient way, you've found it!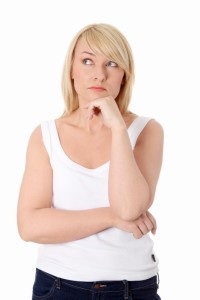 How long have you been thinking about getting fit?
You may be overwhelmed with work, kids, social life, taking care of the house and your partner. Yet, you know if you don't take care of you, who will keep your family going! Yes, you are busy and still, being fit and healthy is important to you!
Maybe you're starting to notice changes in your body. Your legs don't feel as firm as they used to. You're not standing up as straight as a few years ago. Your arms are starting to wave on their own. Maybe you're feeling aches and pains you didn't have before.
That's why we give you a FREE week to try us out and see if we are the right fit for you! We take ALL the RISK!
Carol
Betty
Dave / Carol
Ellen
Carol, Pilates Full Body™ Member
Betty, Pilates Full Body™ Member
Dave and Carol, Pilates Full Body Members
Ellen, Pilates Full Body™ Member
Are your ready to…
STRENGTHEN

your core from the inside-out?
Build a

STRONGER

Back?
Develop Better

POSTURE

and Flexibility?

STOP

saying, "I need to get in shape!"
Is It Time To Firm-Up?
Do you live in California near the Los Altos?
The Pilates Ful Body™ (formally Pilates Cardiocamp) is more than a bootcamp class. It is a 5 week program that trains your core (abs and back), for better posture and flexibility. Helps you build endurance and tones every muscle in your body!
It also trains you with the Bender Method, which is one of the TOP exercise methods documented by the Journal of Applied Research, to increase posture and flexibility.
Michelle Melendez, Founder of the Pilates Full Body™, is a Master Trainer and has been instructing fitness classes since 1996!
She's trained men and women around the world and created this program to help you get in shape using the most efficient exercises in the industry!
There are NEW classes starting soon! Sign up for your FREE week TODAY!
Our Programs
If you want to join a program that firms and tones your upper and lower body, release inches around your belly, and makes you feel like you matter, you've found it!
We invite you to check our programs.
Our Locations
We are located in Los Altos. Our classes are limited and only take between 10-15 people.
Check our locations, start a new life and we'll see you in class!
New Client?
Through our Pilates Full Body™ class we strive to assist members of all levels in achieving their fitness and health goals – whatever they may be.
All new clients are welcome to our community!