Tired of Feeling Frustrated and
Disappointed With Your Weight?
Join The Get Fit and Detox

Challenge!
12- Week Challenge!
Are you ready to…
Let go of feeling frustrated and disappointed with your weight?
Learn how to released 15-20lbs in 6-weeks?
Release Sugar and other food addictions quickly and easily?
Have the support you need to create a fitness and nutrition plan that work for YOUR BUSY LIFE?
Then the Get Fit and Detox

12-Week Spring Challenge

is for You!
"Being a Nurse Practitioner, I felt my knowledge about nutrition was pretty good. Was I wrong! I learned so much from this program. I feel I am a more informed consumer and can make choices that honor keeping my body as healthy as possible. I have incorporated much of the programs principles to my lifestyle and feel healthier. I have lost some unwanted weight as well. Michelle is an inspirational teacher and made this program a life changing experience!"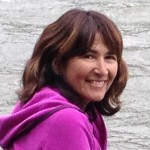 This program is a combination of exercise, detoxing and creating a nutrition plan that works for your body!
How Your Get Fit and Detox Challenge Works:
Click in the bullets below to know more about the steps of your program…

Your Challenge Begins

August 28th!
"This detox program was AWESOME! This program helped me reset my thinking about food and supplements. My body feels much healthier and my entire being feels more positive. The whole process was invigorating and inspiring. Since beginning this program and the live Pilates Cardiocamp class, I have lost over 20 pounds, lots of inches and have dropped 2 pants sizes as well as a size smaller top – lost loads of back fat. The detox class was a fantastic way of bringing my fitness and well being to the next level."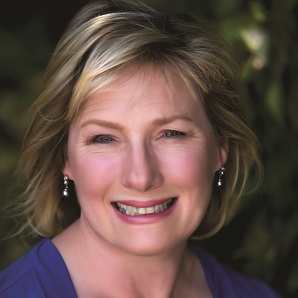 "I have lost almost 20lbs and I feel great! As you can see I'm not young but I feel young. One thing I have to say about this program is, I was never hungry. That was a big deal. It was a little bit of a commitment but boy was it worth it! Everyone has noticed how much better I look and I notice how much better I feel!"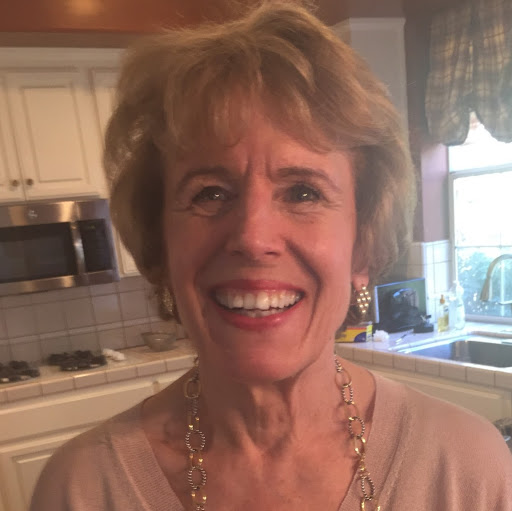 ---
Your Program Is EASY To Complete!
I know you're busy so I wanted to make it as EASY as possible for you to get through this program and get the results you want! Oh Yeah!
Every time you complete an action in your program, you'll watch yourself, and others move along your progress scale! When you reach 70% you'll have earned your
When you reach 70% you'll have earned your Completion GIFT!
Prove to yourself you can do it and feel amazing in your body! Oh Yeah!
Your Completion Gift is ONLY for those who earn it!
You CAN Do This!
Before this program, I was uncomfortable in my body. I ate whatever I wanted to! Now, I think about eating in a whole new way. I am never hungry, and I am no longer bloated. I have lost 2 inches off my hips and 1 inch off my waist! I have lost 8-10 pounds and more weight is coming off! There is some serious soul work that goes on when I work with Michelle! I would especially recommend her to anyone who is feeling stuck. She is a master of getting people unstuck! She is a precious gift to me and I am so thankful I found her!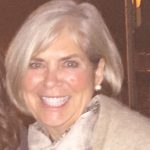 Your Challenge Begins

August 28th!
---
It's Important To Me That You Get The MOST Out Of This Program So I'm Including Some
GREAT Bonuses!
3

 

Bonuses

For Joining:
BONUS #1: Detox Supplements Mailed To You
There are body balancing supplements that support an easy detoxification and help with better clarity, energy and weight loss! I'm going to mail them to you! Of course, check with your doctor and make sure these supplements work for you especially if you're on meds!
Detox Supplements:
Supplement #1: Alkalines your body, reduces toxins, increases clarity, and energy!
Supplement #2: Balances insulin, helps release belly fat, and

decreases/eliminates sugar cravings!

Supplement #3: Enables quicker breakdown of food for better absorption and optimal health!
Supplement #4: Helps build muscle, release weight, and supports optimal digestion!
$120 value (mailed to you)
INSTANT ACCESS BONUS #2: Complete What to Eat Library
This library was 12 years in the making!
In this online library, you'll discover…

3 crucial elements to maintain a healthy body and healthy weight
7 Superfoods to have in your nutrition plan
What foods to avoid
3 types of foods to have every day
6 keys to make nutrition easy
10 supplements for optimal health and to release fat.
Plus, recipes ideas and More!
You'll have so many questions answered! It's time to make eating easy!
---
INSTANT ACCESS BONUS #3: Belly Fat Freedom Audio-Program
I taught a 6-week program all about belly fat and I'm gifting you the entire program!


Discover:
What belly fat is and what to do about it?
Two supplements you should ALWAYS take if you want a healthy gut!
What married women should NEVER do if they want less belly fat!
12 yummy foods that help your body release belly fat naturally and keep you satisfied!
Tons more!
---
I Recommend You Go For It and Invest In Yourself!
I joined this program because I was feeling sluggish and not very healthy. I really love the way Michelle teaches. She makes fitness interesting and fun! I've lost 10lbs and feel so much better in my body! I have gained some great new habits and feel more confident! I recommend this program to anyone who wants to feel better and take better care of themselves, which will help you take care of others. This program is such a reasonable price compared to what you get, which is priceless. I recommend you go for it and invest in yourself!
Are You Ready For The Get Fit and Detox Challenge?
If you want
Lasting Change
with your health and fitness, 
the Get Fit and Detox 12-Week Challenge is the
PERFECT
program to get you there!
Let's do this-TOGETHER!
Your Challenge Begins

August 28th!
Yes, I'm Ready for My Get Fit and Detox

12-Week Challenge!
I know my program includes: 
Get Fit and Detox Online Only
Live Pilates Get Fit and Detox
Live Pilates Get Fit and Detox

Extreme
Live Pilates Full Body in Los Altos:

3-Days

a Week
Live Pilates Full Body in Los Altos:

4-Days

a Week
Get Fit Online Workout Program
Live Expert Coaching with Michelle Melendez
Food Reset and Detox Program
Completion Gift mailed to you
BONUS:

Detox supplements mailed to you! ($120 value)
INSTANT ACCESS BONUS:

 Complete What To Eat Library ($97 value)
INSTANT ACCESS BONUS:

Belly Fat Freedom 6-week audio ($97 value)
---
What People Are Saying About The Get Fit and Detox Challenge…
I'm seeing great results! I used to throw exercise out the window because I was way too busy! Now, there is no more excuse! I'm doing strength training and cardio and it's easy and fun! I've had extra stress in my life and it's had me hold onto weight. As I listen to the workout video affirmations the weight is releasing. Being in this community of support, we are staying on track and it's been a lot of fun!
I had a sense of what to do to release weight but I didn't have the confidence it would work. Being in the program I have so much more confidence. There is a lot of straight forward information. I have released 1″ from my chest, 1″ waist, and 1″ hips and 7 lbs. I recommend this program for those striving for better nutrition and fitness. Who want an amazing community of support and solid information of what works best!
"Being a part of the group has provided the inspiration to get me exercising at least 5 days every week. It's starting to feel like a vital part of my life again and I'm loving that."
---
"I've been working out now 3 x's a week, have release 16lbs and am loving it! I attribute this change in my life to you and your program. I appreciate all you do and stand for and I wanted to thank you for your program!!! Thank you so much for the work that you do!"
I signed up because I had gestational diabetes so it is especially important that I eat carefully with respect to sugar. I have a definite sweet tooth but Michelle's program helped curb my sugar cravings! I really noticed a difference in my skin (it glowed) and had more energy when doing the program. I wholeheartedly recommend this program for anyone looking to jumpstart good healthy habits and curb sugar cravings
Join Us and Feel and Look Your BEST By Summer! 
---
Do you have questions and want to chat live?
Sign up for a Connection Call with me click here! 
This is box title
Peace of Mind Guarantee
I believe you're going to LOVE this Spring Challenge so I'm giving you a 2-week trial! I'll take all the risk to get you started! Sign up for your 12-week Challenge and if it's not a match for ANY reason, let me know with 2-weeks and I'll give you a FULL Refund! =)
Don't Let Another Summer Arrive Without Feeling Great In Your Body!
Let this Get Fit and Detox 12-Week Challenge help you set yourself up for success by creating a fitness program that works with your busy schedule, a nutrition plan that's easy to follow and a community that believes in YOU!
YOU CAN DO THIS! 
To a healthy, fit YOU for Summer! It's time!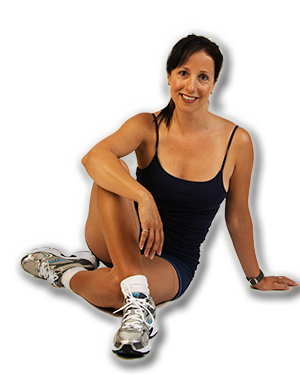 Michelle Melendez-Founder & Fitness Expert
P.S. I had a conversation last night with a former Get Fit and Detox client who told me how different this program is from anything she's done before. She's released weight and she feels so much better about herself. This can happen for you!